Paravartya
As seen before Paravartya Sutra of Vedic Mathematics means 'Transpose and Apply'.
Prerequisites:
Equation should be in following manner.


As can be seen Numerator is obtained by addition of each term multiplied by absent term with sign reversed(Transpose).
Examples: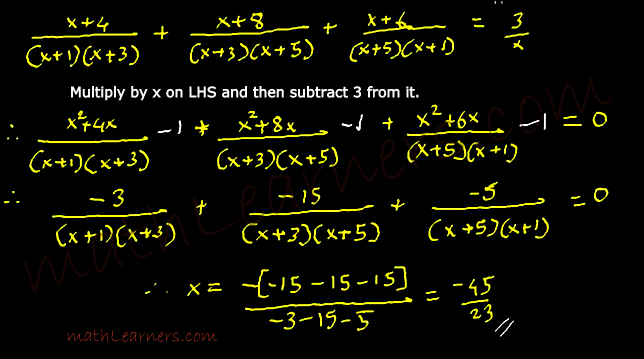 Sopantyadvavyamantyam
Sanskrit Name:
सोपान्त्यद्वयमन्त्यं
English Translation:
The Ultimate and twice the penultimate.
Meaning:
If Equations are in the below form then 2C(penultimate) + D(ultimate) = 0

Examples:

Antyayoreva
Sanskrit Name:
अन्त्ययोरेव​
Meaning
It has different meaning in different context.