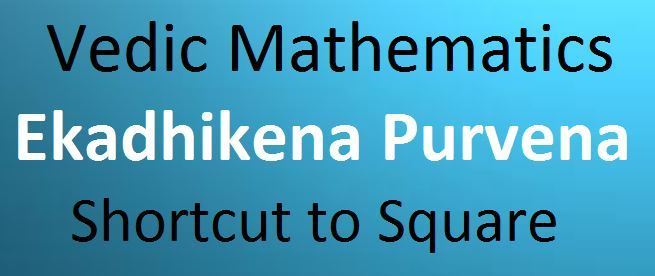 Shortcut method to find square of a number ending with 5.
Sanskrit Name:
       एकाधिकेन पूर्वेण
English Translation of Ekadhikena Purvena:
By 1 more than the previous (Increment the previous digit/s by 1).
Specific Condition Required:
Last digit of a number should be 5.
Lets see the Tips to Square a Number using Ekadhikena Purvena in Vedic Mathematics
Check if last digit is 5, if yes – square of 5 is 25
Apply Ekadhikena Purvena for rest of the number i.e. Add 1 to the previous number and multiply each other. Example in case of square of 25, Add 1 to 2 to get 3 and multiply this with 2.
Steps 1 and 2 together gives final answer.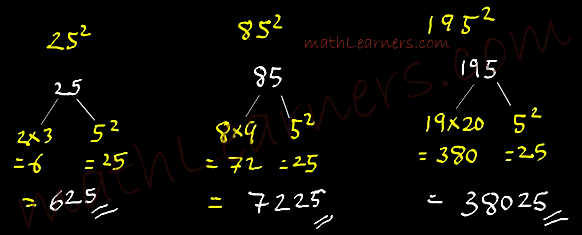 Also Check, more Tricks to Square a number in Vedic Mathematics.