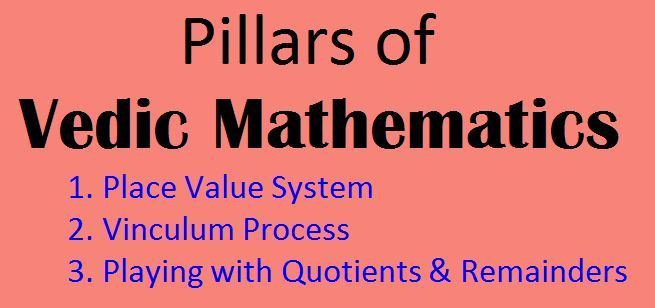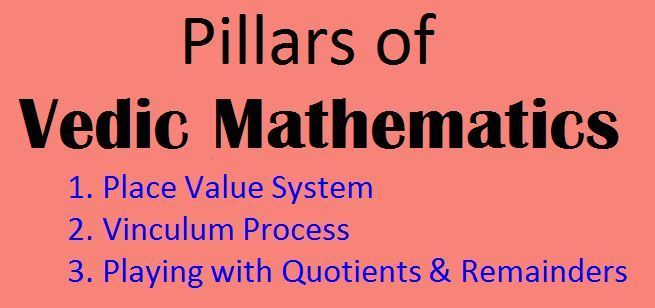 While studying Vedic Mathematics, I came across some of the important concepts which forms base for most of those techniques.
So before actually going through Vedic Mathematics techniques we need understand the basics used. I have  collected all these concepts and named them as Basic Requisites for understanding and learning Vedic Mathematics.
Basics of Vedic Mathematics:
Place Value System
Vinculum Numbers (English Meaning: Complement of a Number).
Work with Quotients & Remainders.
Watch below

mathlearners

video on Vinculum