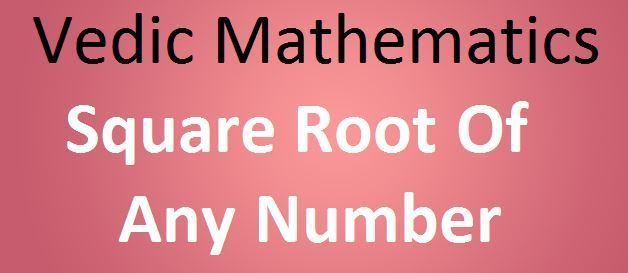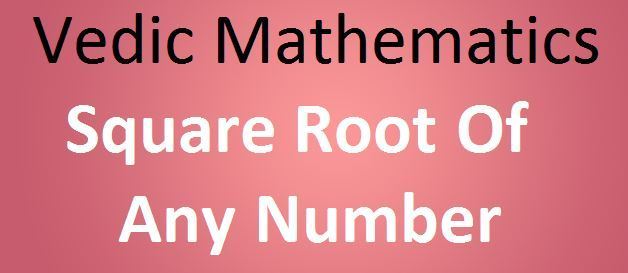 Vedic Mathematics Tricks to find Square Root
Shortcut to calculate square-root of a (perfect/imperfect square) number using Vedic Mathematics.
Pre-requisites:
Previously seen Dvanda Yoga ( द्वन्द् योग ) Sutra will be required.
Examples:
Lets see shortcuts to find square root of any number in Vedic Mathematics.
Check Also, more ways of finding Sqaure Root in Vedic Mathematics
Square root of 17689 (a perfect square)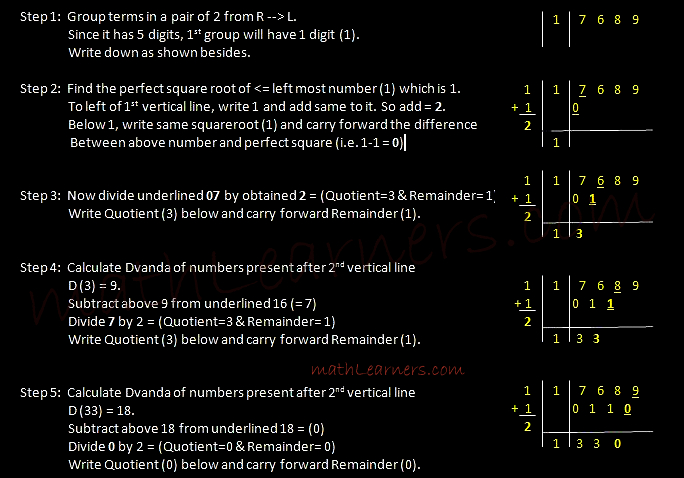 Square root of 7,32,108 (not a perfect square)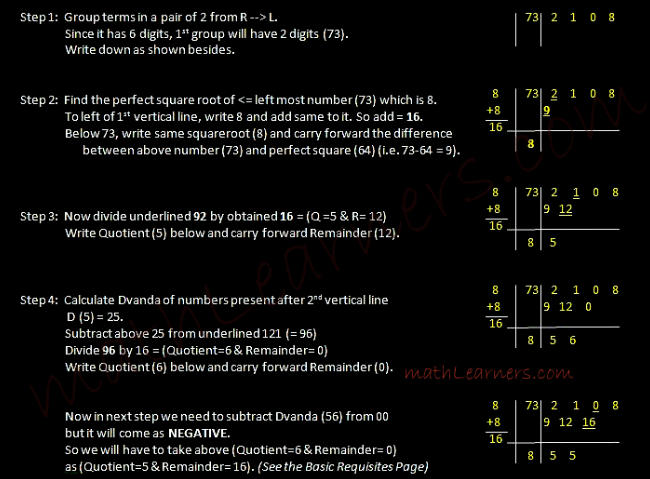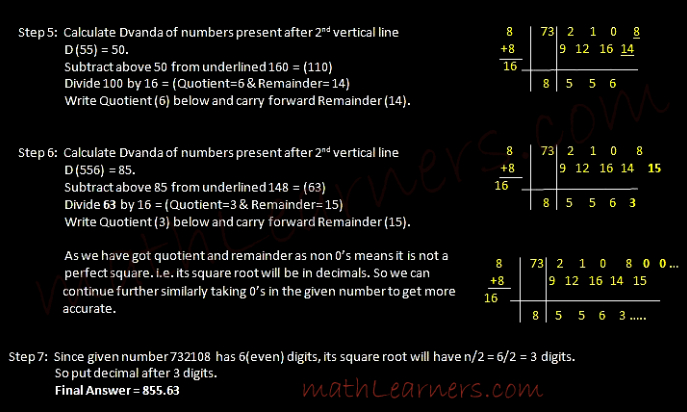 Similarly,For decimal numbers, decimals are not considered till the last answer and they are put in similar ways of previous shown problems.