Ekanyunena Purvena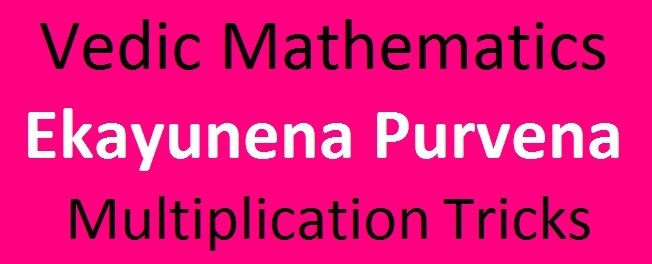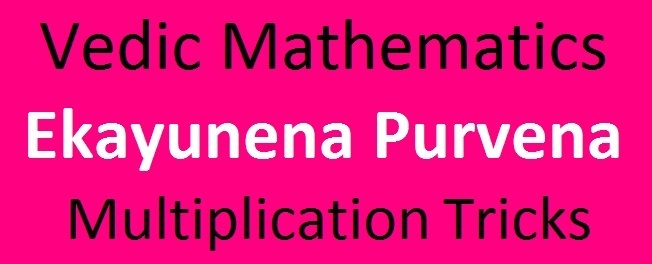 Shorcut method of multiplication in when multiplier has all digits as 9.
Sanskrit Name:
        एकयुनेन पुर्वेन्
English Translation:
By one less than the previous.
Condition:
Ekanyunena Purvena of Vedic Mathematics is applicable whenever the multiplier completely consists of nines.
Either Multiplicand or multiplier should be entirely consisting of 9's. But for simplicity we will call number with all 9's as multiplier.
Also Read => More Vedic Mathematics Sutras for Multiplication.
Ekanyunena Purvena Sutra Multiplication has below 3 cases:
I: Case 1:
Digits of multiplicand and multiplier (number with 9's) are same.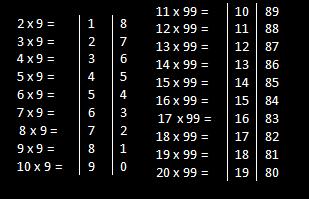 Columns of answer:
1st column: 1 less of multiplicand
2nd column: complement of above column or (Multiplier – previous column).
II: Case 2:
Multiplier (number with 9's) has digits less than multiplicand.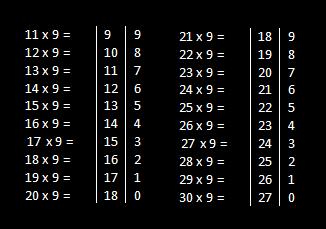 Columns of answer:
1st Column: If multiplicand starts with 1, subtract 2 from it.If multiplicand starts with 2, subtract 3 from it and so on.
2nd Column: Take compliment of last digit of multiplicand.
III: Case 3:
Multiplier (number with 9's) has digits more than multiplicand.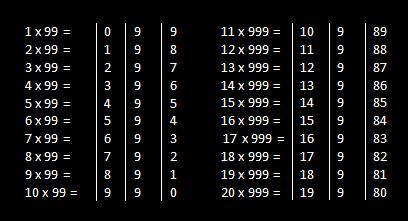 Columns of answer:
1st Column: 1 less than Multiplicand
2nd column: all 9's
3rd Column: 10's compliment of multiplicand or (9's complement of 1st columns). column: all 9's